The 2012 Marketing Success Series will set your business up for success in 2012 -and BEYOND! Learn from Marketing and Business experts tips tools and techniques to grow a rock-solid business that
gets clients beating down your door to work with you.

SPECIAL PACKAGE OFFER - BUY TWO, GET ONE FREE!
Designed for business owners that are either just getting started and need a good foundation, OR have been at it for a while and need to take their business to the next level.
Marketing Basics Series, 3 Classes only $99
Laser Business Focus For ROCKSTAR Results
WHAT THE HECK ARE YOU SELLING? If you don't know WHAT - HOW can you make any money?
100 NEW Ways To Market Your Business in 2012 With NO MONEY!
Classes to be held on 02/15, 02/29, and 03/22 from 9am - 11am.

Advanced Marketing Series, 3 Classes only $99
Authority Marketing Workshop: How to Get Recognized as THE Expert in your field TODAY
Networking That PAYS! Stop collecting - and start CONNECTing!
ADVANCED Marketing Techniques to position your Biz BEYOND 2012!
Classes to be held on 02/22, 03/14, and 03/28 from 9am - 11am.
PURCHASE THE ENTIRE SERIES , ONLY $159!!!!! (Regular Price $294.)
Classes to be held on Wednesdays at 9:00am February 15, 22, 29 and March 14, 22, 28.
*If you prefer to attend only one of our classes, simply click on the blue title of the class above to be taken to a registration link for the individual class. Individual classes are $47 each.*
Your educational series presented by: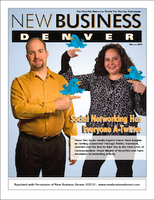 Tara Jacobsen is a nationally recognized Marketing Speaker and Authority who helps business owners and entrepreneurs all over the country create and implement successful marketing systems to generate and insure their ongoing success. Tara influences over a million people worldwide through her articles and educational events, and is highly sought after by organizations from coast to coast. Tara has been featured in multiple publications, and is currently accepting speaking engagements. Tara is the founder of Marketing Artfully University.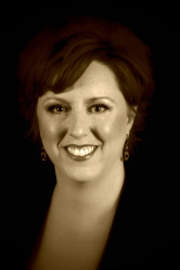 Rebekah Welch is a globally respected New Media Marketing & Networking Authority with more than 30,000 followers on Social Media alone. Rebekah has built a personal network of several hundred thousand connections and influences over a million people globally through articles and on and offline promotional events. Rebekah is a contributing author in "Rock The World With Social Media" by Mike O'Neil & Lori Ruff (2011), and writer for Examiner and YourHub.
Special ThanksTo Our Host Venue:
Corporate Office & Event Centers provide offices, meeting rooms, virtual offices and network access at locations worldwide. I
ts team of industry experts have operated business centers since 1992, providing cost-effective instant offices for Fortune 1000 and entrepreneurial companies requiring immediate turn-key office solutions.